On the morning of our settlement day, which was scheduled for 2:00 pm that afternoon, we were told that settlement would have to be delayed because the title company did not have the final deed. This sent my wife and I into a panic. Linda took it upon herself to suggest and volunteer that she would meet someone from the seller (who was located in Lancaster) halfway on Route 322 to pick up the deed so the settlement could be completed in the afternoon. Fortunately, the logistics were worked out and we settled that afternoon without further incident. That was a tremendous example of customer service and going way beyond the norm. We are still extremely grateful to her for doing that for us.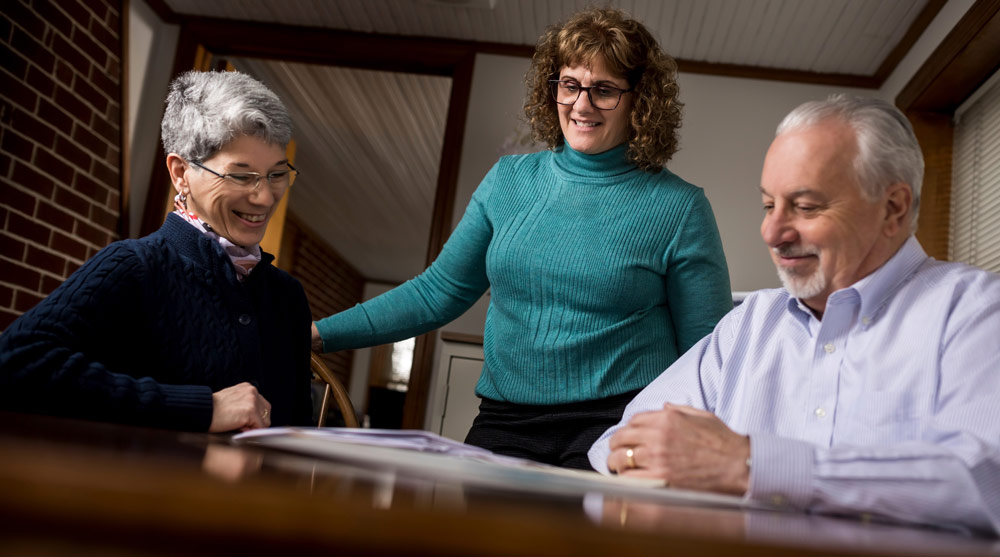 We're continually impressed and really appreciate the skill you bring to a real estate closing. As you know, our last closing was quite complicated and could have been stressful for both sides. As always, you sorted it out and the closing went on as scheduled with everyone satisfied. Nobody wins when these transactions drag on or don't close as planned, that is why we thank you for all that you do.
We wanted to make sure we said thank you for your help on the closing. Your attentiveness makes it all look easy, but we realize it all takes time and energy. So, Thank You!
Just a note to thank you and Louis for making our closing go so smoothly. We are grateful for your work, especially your flexibility and patience at the last minute!

Many thanks for everything!
With deep appreciation,
My experience with Happy Valley Settlement Services was very positive and I very much enjoyed it. Everything was explained in depth as we went through the process and the office staff were nothing but great. It was definitely something I was a little nervous about but by the end I felt super comfortable.

Thanks so much!
The closing was quick and easy. We've used Happy Valley Settlement Services a couple times and will again. Linda and Louis are awesome!
Process went very smooth. Everyone is happy. Great job Linda & Louis!
Linda made the whole closing process a breeze. All communication was very prompt and Happy Valley Settlement was extremely accommodating with an early closing time. Highly recommended!

Thank you again for everything.
Thank you so much for all your time and expertise when my husband and I refinanced our home. Linda Neff was very helpful and patient with us. She was a joy to work with and gave us the time and knowledge when answering all our questions. Everyone at Happy Valley Settlement Services is so kind and very professional. We would absolutely recommend others to go there!